EXTERNAL

JOB SEEKING SERVICES & PROGRAMS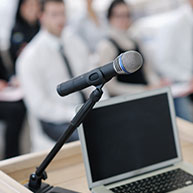 Programs by State of Florida for Injured Workers


Do You Need Job Search Help in Jacksonville, FL?
It's difficult to find a job after you've been out of work due to a sickness or injury. If you are a person who has a disability, the prospect of finding a job can seem daunting. Momentum Healthcare, Inc. is here to provide job search help in Jacksonville, FL, so you can get back in the workforce. Find a job the easy way by relying on us. Not only do we provide valuable links on this page, but we offer vocational services and one-on-one assistance. We are a leader in vocational rehabilitation and work hard to provide hope (as well as jobs) for those who have acute and chronic injuries or illnesses.
It's Time to Find a Job
Nothing should get in the way if you're willing and able to work. If you've been having trouble finding work, or you don't know where to start, then we can help. Our owner has more than 40 years of experience in job placement, vocational testing, and counseling. There are many jobs available for people just like you. The trick is finding them and interviewing well. Fortunately, we help find jobs for people with disabilities. If you'd like more information about our services, schedule a consultation with us today.
Contact us if you are ready to start your job search. We proudly serve customers throughout Jacksonville, FL, and the surrounding areas.